Introducing themes and folder colors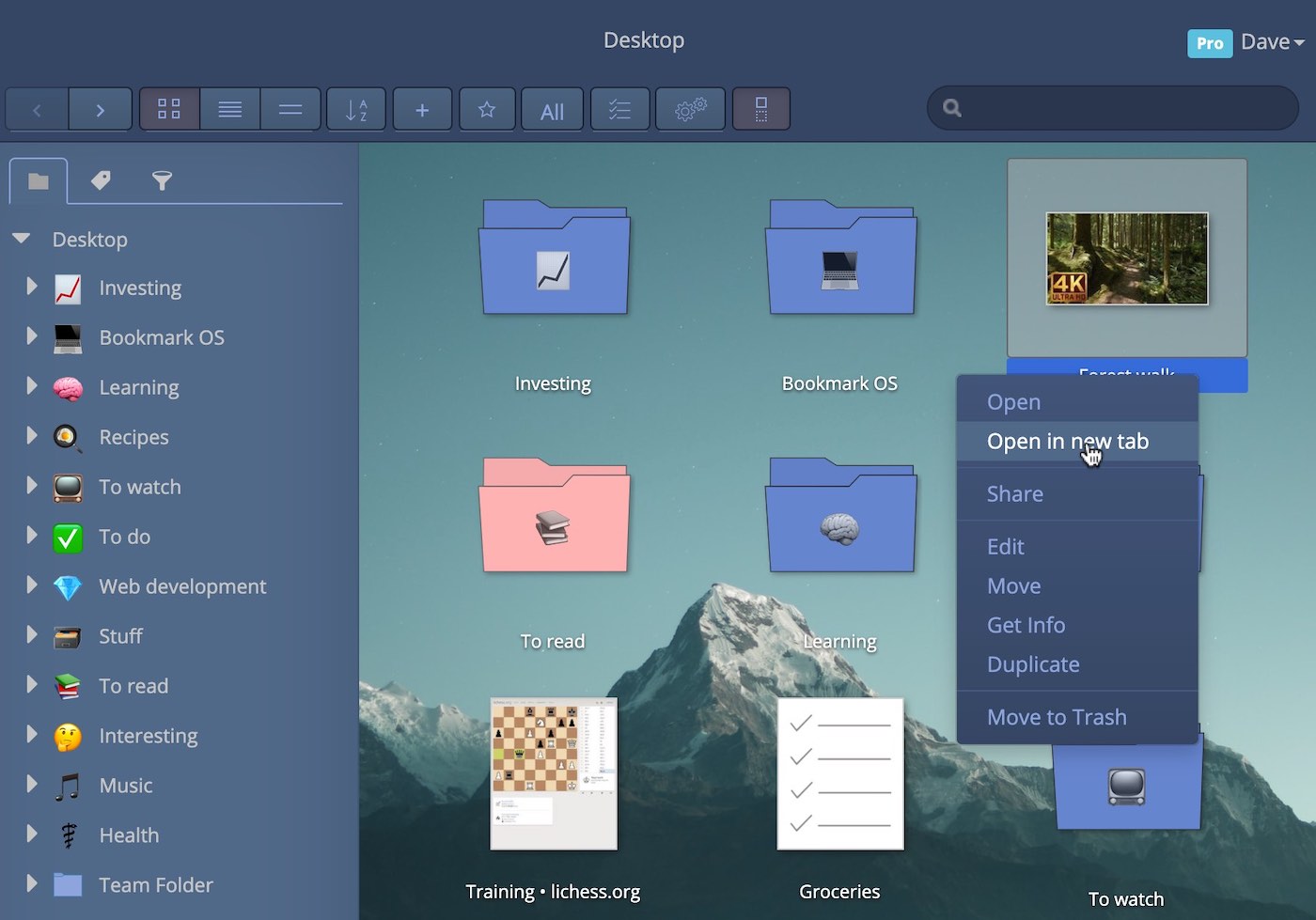 Bookmark OS now supports themes and folder colors to help beautify your bookmarking! You can change folder colors individually or set a default folder color. There are currently over 10 themes available and we are hoping to add more in the feature. Here are a few themes: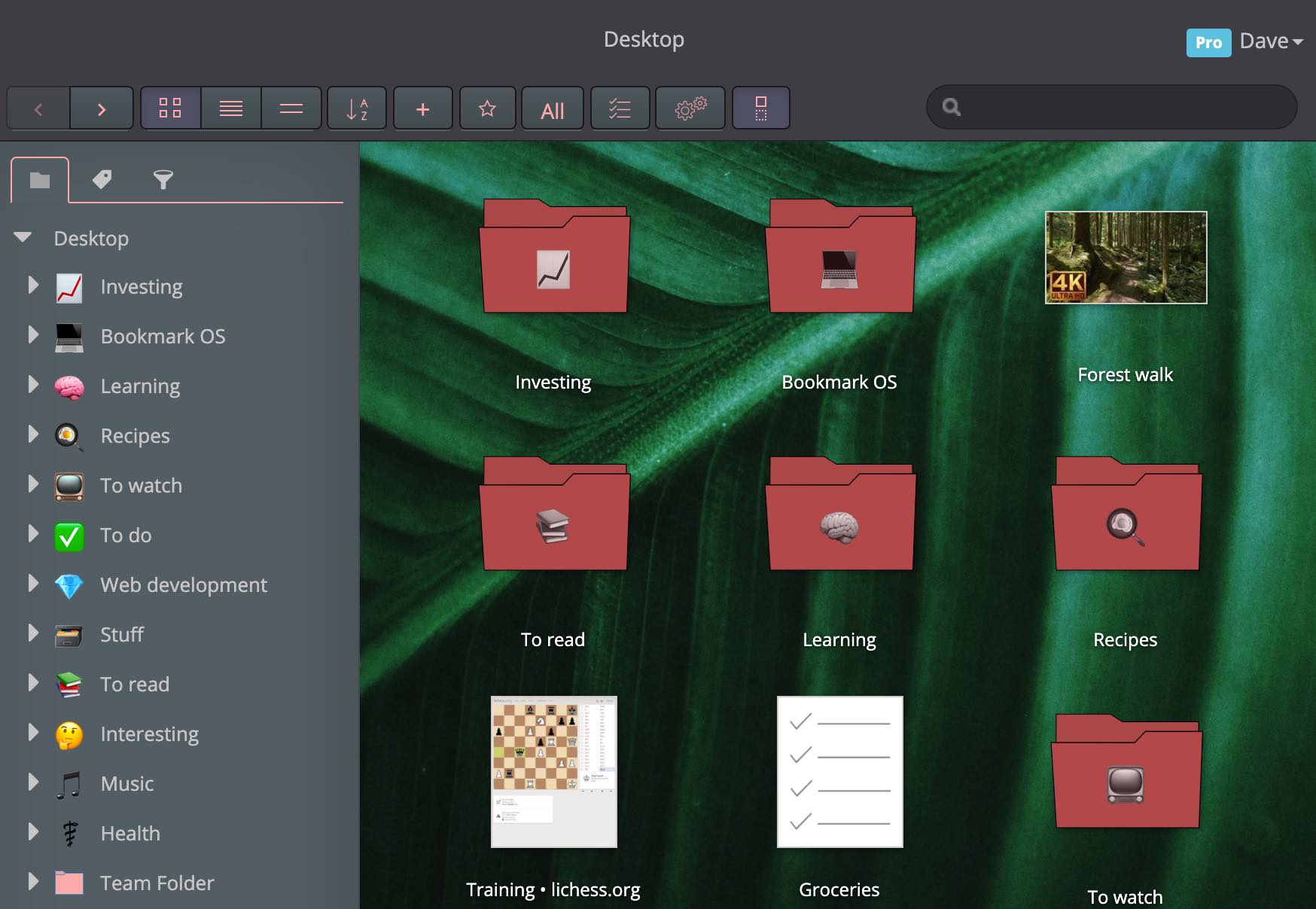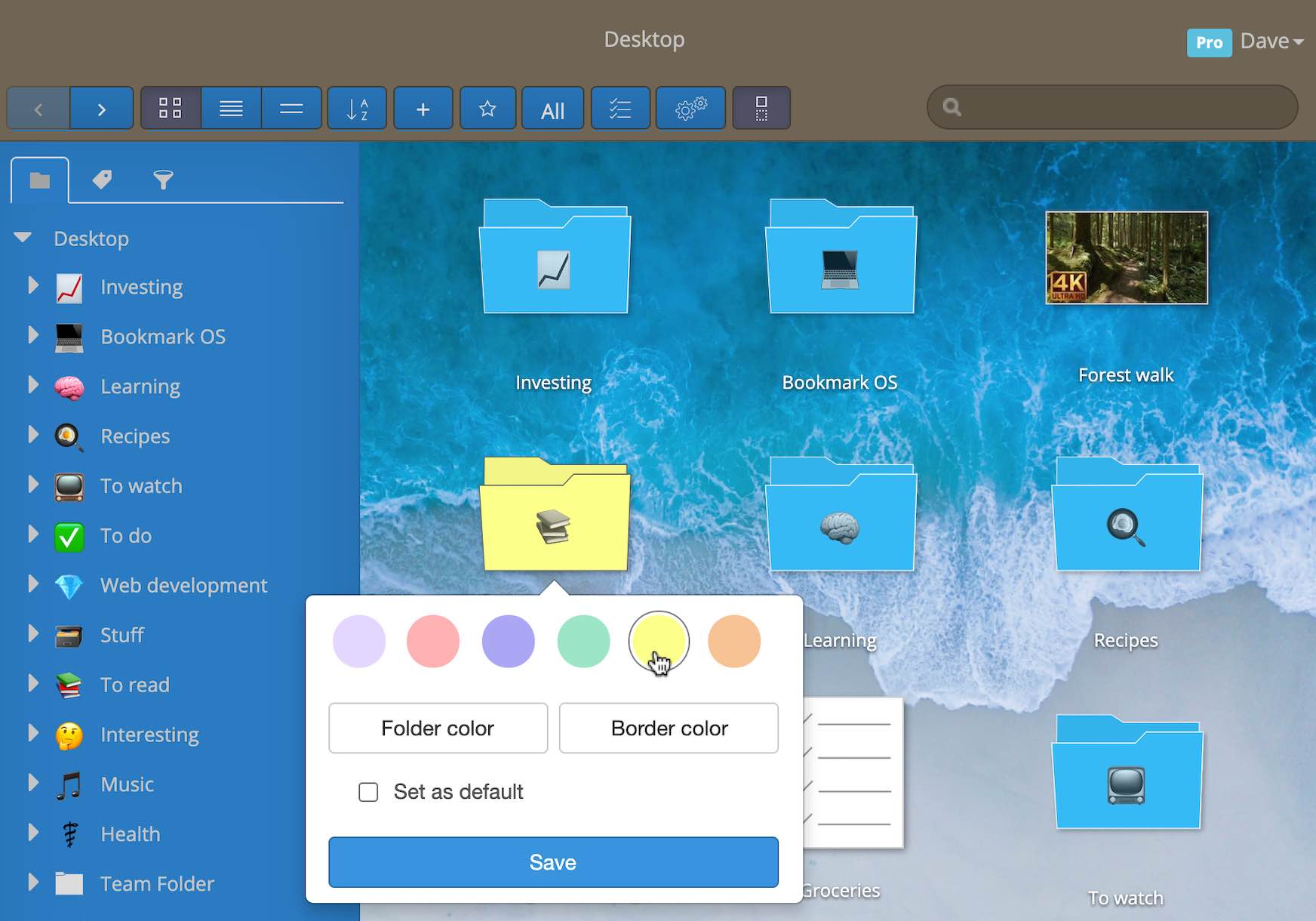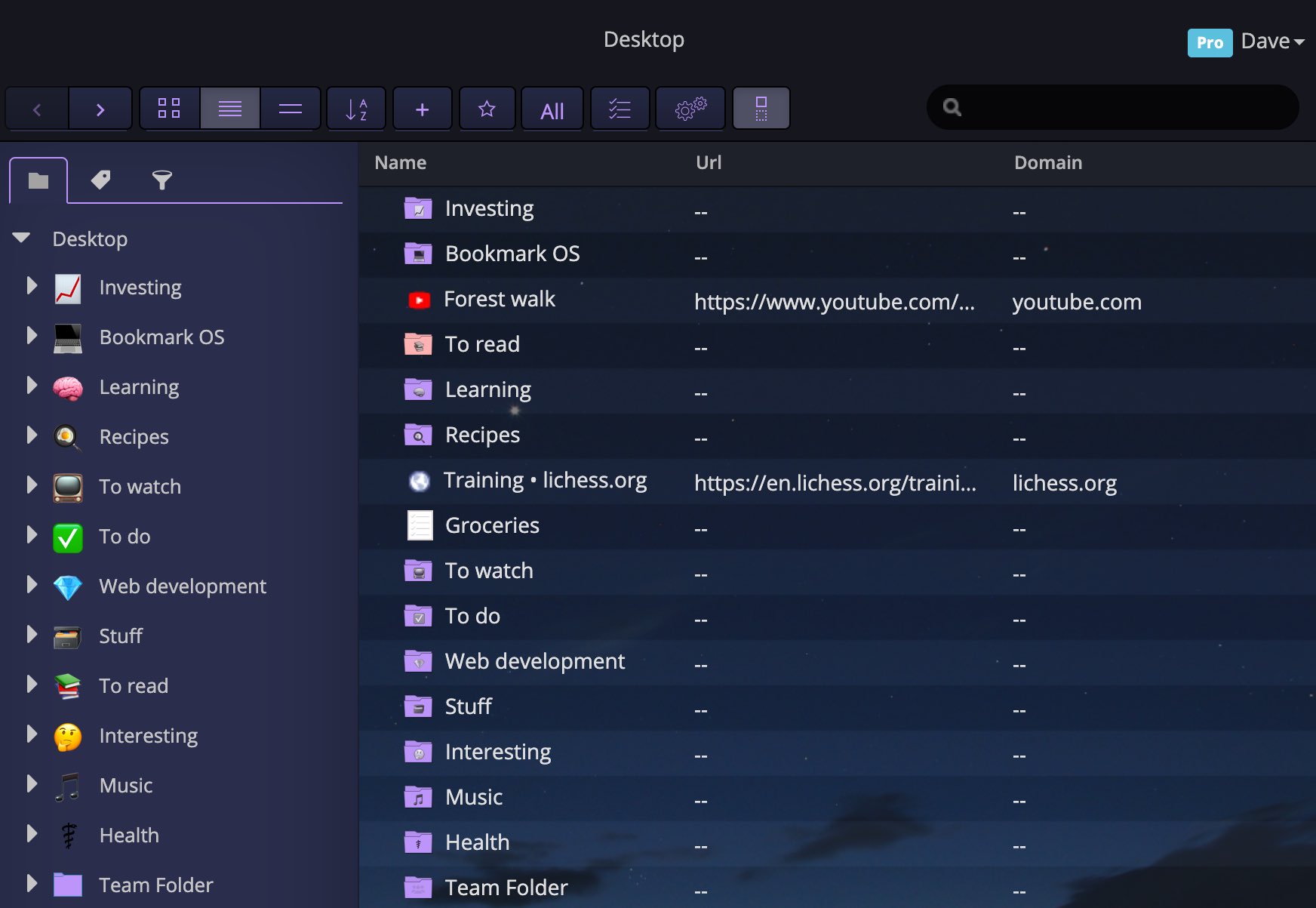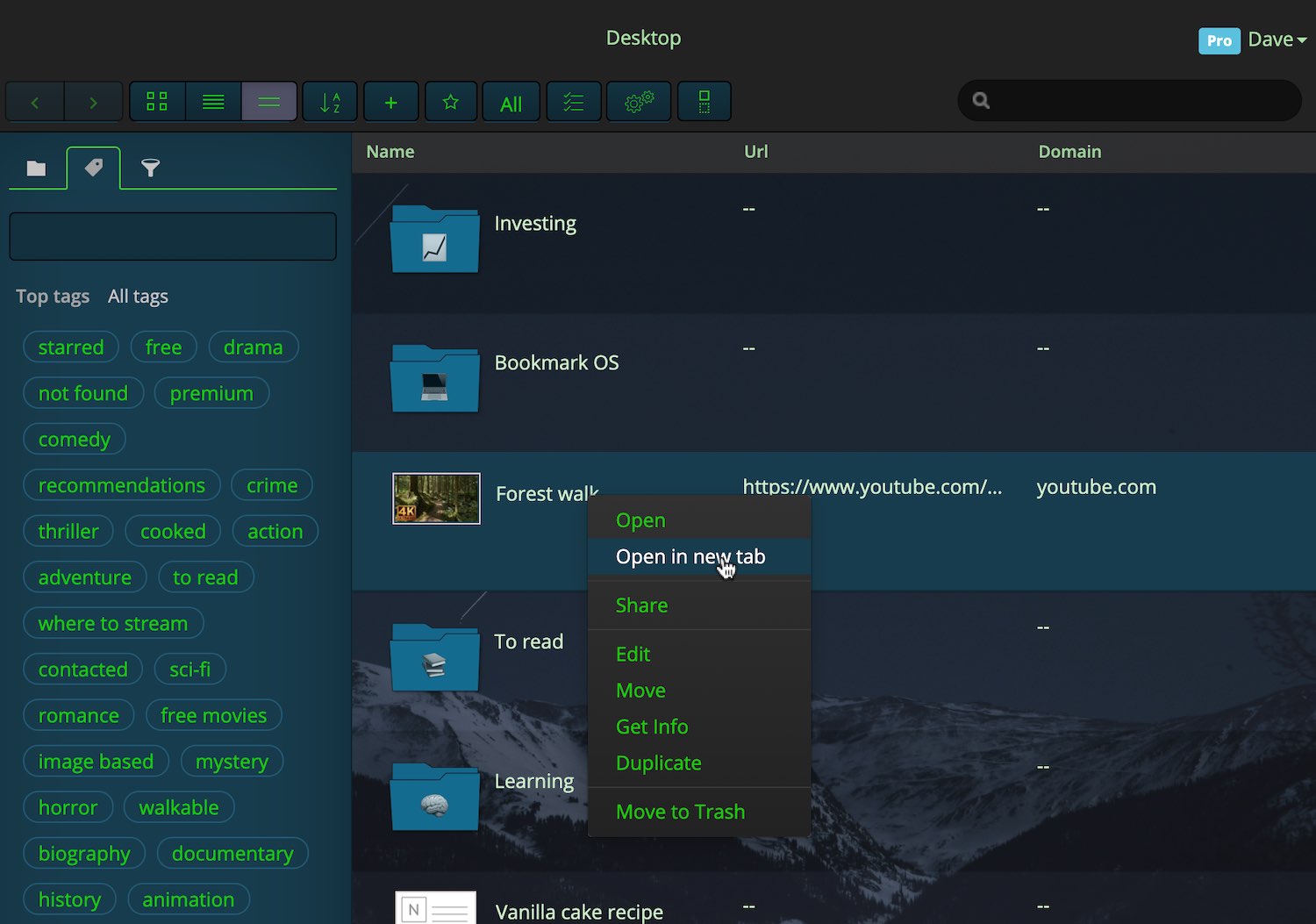 The themes also work on mobile and tablet. In the future I'm hoping to add the ability to create your own themes and have a theme directory 🤘.