Bookmark OS is exactly what I was looking for: an ad-free, browser-based bookmarking service with excellent support to boot. It won me over with its clean design and solid functionality.
11/2/15
I've literally tried every bookmark manager out there and Bookmark OS is the best! I use it every day. Thank you!!
7/15/15
Amazing, this site has changed the way I use the web. Can't imagine surfing the net without it now.
9/23/15

Any web browser
Bookmark OS is a responsive website. Use it on your laptop, phone, or tablet.
Visualize your bookmarks
It's easier to find a bookmark by visualizing where it is versus having to guess with search or tags. It also makes browsing much easier, 'Oh yea, I remember that hilarious gif of a tiny pug in a unicorn costume!'
Sort your bookmarks
Can't find a bookmark you opened last week? Click 'View all' and sort by last opened. Or maybe you remember a bookmark's site but not the exact name? Sort by domain. Sorting gives you new and powerful ways to organize your bookmarks.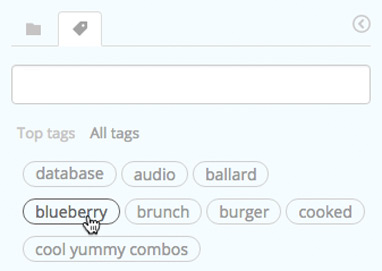 Filter with tags
An active tag will filter any view that you are in. For example, you could enable a 'to read' tag, perform a search and it would only search bookmarks tagged with 'to read.' Multiple tag filters can be activated at once and tags can be searched with auto-complete.
Folder collaboration
Use cases include sharing resources for work or sharing recipes with friends. Once you invite others to your folder, any updates made to it will be automatically synced.
Safe and secure
Bookmark OS uses a robust backup plan, keeping your bookmarks safe and secure in the cloud. Never worry about losing them again.
But wait, there's more!
Search is robust and shows results in real time as you type
Easily create bookmarks with the bookmarklet
Import your bookmarks from any service
Importing finds dead links and marks them with a caution icon
Custom sorting allows you to re-arrange a folder's order
Drag and drop supports moving multiple items at a time
An 'undo' action is available for any unwanted moves
There are tons of new features to come!